The 68230 Board
This board provides two 8-bit ports, a software programmable timer interrupt mechanism, and a bit banged I2C interface with an on board I2C Real Time Clock (RTC). The board uses the Motorola 68230 Parallel Interface & Timer IC or PIT for short.
Compatibility
This boards compatibility is limited to 4-8MHz Mega-68000 Computer Systems.
Each 8-bit port can be software configured as an input or output port. The board can optionally be kitted out with one of the following on each port:
8-bit LED display
8-bit DIP switch
8-bit Jumper Block
The 24-bit programmable timer can be clocked up to a maximum frequency of 10MHz from the main system clock or from a totally independent on board DIP-8 or DIP-14 clock oscillator module.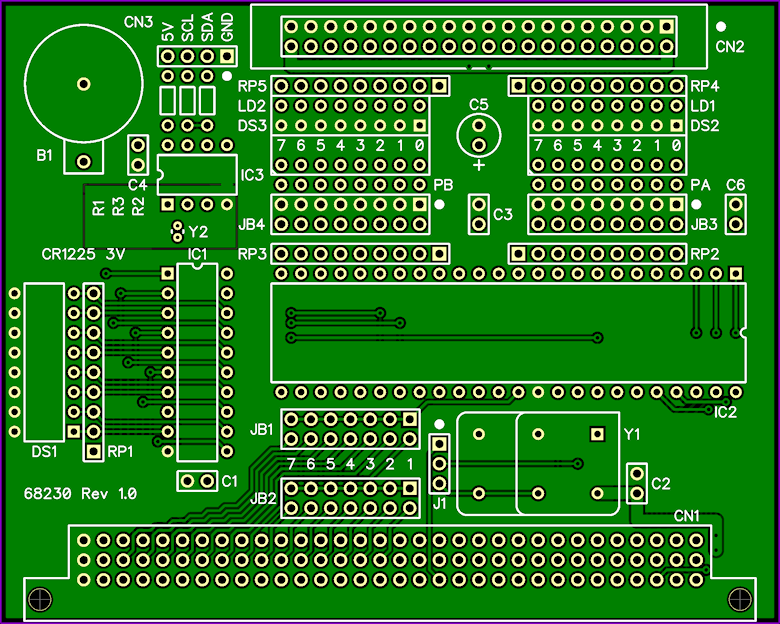 In addition to the above, all 16 port pins are routed to an I/O connector thus external hardware can easily be interfaced to a Mega-680x0 Computer System using this board.
Note:
Provided each board has a unique address, multiple boards may be added to scale up the I/O.